Ring Die Pellet Mill
Ring Die Pellet Mill is a popular special design. It owns much more merits than flat die pellet mill. Ring die pellet machine is often used to produce wood pellets on a large scale for light industrial and commercial purposes. While flat die pellet mill applies to home or small scale pellets production. They are not as widespread as those with flat dies due to the increased complexity of machines and higher cost. As the die's name suggests, the ring die has a wide cylindrical shape and is mounted vertically, rather than flat and horizontal as with a flat die. A surge bin is used to feed biomass materials through a variable speed conditioner before being distributed via the pelleting machine door. A screw auger is useful at this last step of centering the materials in the pellets machine chamber.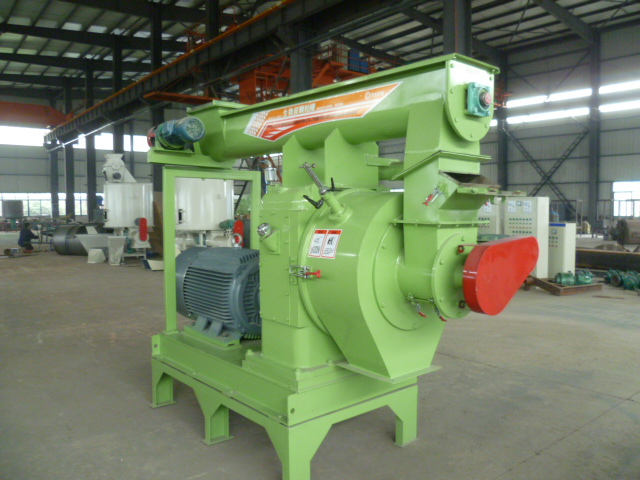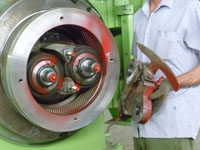 Advantages of Ring Die Pellet Mill:
There are two main distinct points of ring die: one is, it generate less wear and tear, since both the inner and outer edges of the roller traverse the same distance; another one is, it is more energy efficient than flat die design. Roller slip during the pelleting process brings extra friction, but this extra friction is an accelerating element in the production of quality wood pellets due to the additional heat.
Different Ring Dies: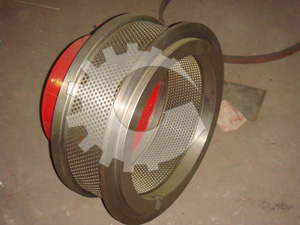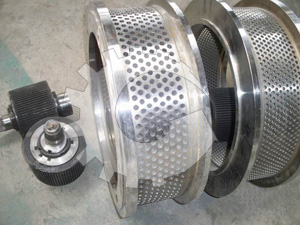 Main Technical Parameters of the Ring Die Pellet Mills:
| Model | Capacity | Main motor power | Feeding motor power | Conditioner motor power | Diameter of ring die | Diameter of final wood pellet |
| --- | --- | --- | --- | --- | --- | --- |
| KMPM42 | 1.0-1.5t/h | 90kw | 1.5kw | 3kw | 420 | 6,8,10,12 |
| KMPM508 | 1.5-2.0t/h | 110kw | 1.5kw | 3.7kw | 508 | 6,8,10,12 |

hardwood pellet fuel
Oct 08, 2012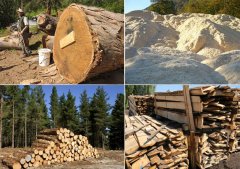 Hardwood pellet fuel is a clean green energy that used for heating or generating electricity. Comp...
read more >>
portable wood pellet mill
Oct 08, 2012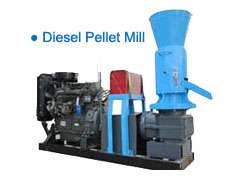 We offer portable wood pellet mill with various drive modes: electricity, diesel oil, gasoline and P...
read more >>