Pellets Machine
The task of reducing the release of green house gases is not easy since we have to use all kinds of machineries that give out greenhouse gases everyday. Stopping using machinery means stop our life. But we can change from little things, for example, we can stop burning gas or oil at home, but replace them with wood pellets. There have already been many people who buy pellet machine and make their own pellet fuel with their own homemade pellet machine everyday.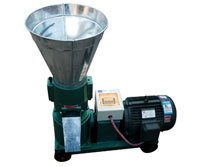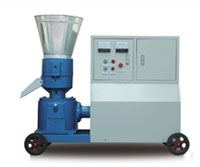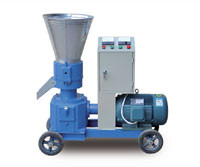 Main Models and Technical Data of Pellets Machine:
| | | | | |
| --- | --- | --- | --- | --- |
| Model | Capacity | Power | Net Weight | Outside Dimension(mm) |
| ZLSP-200 | 80-120kg/h | 7.5kw | 250kg | 1000*430*950 |
| ZLSP-260 | 150-200kg/h | 15kw | 330kg | 1200*500*1070 |
| ZLSP-300 | 200-250kg/h | 22kw | 410kg | 1200*500*1070 |
| ZLSP-400 | 300-350kg/h | 30kw | 550kg | 1470*600*115 |
Roller Parts:Roller are the most important parts for making pellets. The material of roller parts must be anti-bearable and not easy to broken. The roller is made of precise materials of alloy metal. Compared with original roller press which just has one pair of rollers, the new developed pellet machine has two or three pairs of rollers which have bigger capacity of making pellets.
Die Parts: The die parts have many pellet holes for extruding material by compressing into form of pellets. The holes of die have a range of 6-8 mm diameter for you to choose or we can design as your required.




sawdust pellet press
May 15, 2013

There is a trend to make wood pellets at home by customers, since the price of buying sawdust pellet...
read more >>
mini pellet mill
May 15, 2013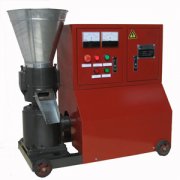 As known to all, mini pellet mill is an ideal machine utilized for making own pellets at home. So yo...
read more >>