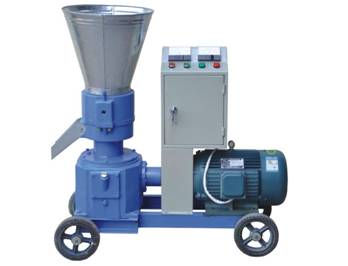 The idea of owning a wood pellet machine at home is great. Then it is really not that big of a challenge for you to produce wood pellets. With this machine and wood raw materials, you can easily make your own pellets right at home.

You can purchase a small scale wood pellet machine in your home. Of course for safety reasons make sure you have it in a garage, shed, or where any children would not be able to easily access it. You can literally use your pellet making machine around the clock if you want. Why these machines are great just lies in that they are set up to run around the clock.

There is very little maintenance requirement for keeping these machines running in top condition so you don't have to worry about this. Especially if you usually go out and buy your wood pellets in bulk you will quickly see how much money you are saving by making them yourself. Pellet Masters is another top choice and where you know you can get a great deal. You could also buy the machine used if you really wanted to save.

You can buy a new machine or a secondhand one. You do have to be cautious when you buy machine used because you will need to check it over and make sure it is in decent condition before buying. Check out the blade of the machine more than anything else but you can always get a new blade down the line or sharpen the old one up.

The most important thing is that you can rely on wood pellets as your main source of fuel. It means saving money and hassle for yourself. You will also do good to environment by preventing pollution. The materials are always easy to be found so wood pellets are also widely available.
Get In Touch Now!
We receive enquiries in English, Español (Spanish), Русский язык (Russian), Français (French) and العربية (Arabic). Our professional team will reply to you within one business day. Please feel FREE to contact us!
Your privacy is important to us,we are committed to marking sure your privacy is confidential.