appraising meeting of pelletizing machine
Our technical staff was introducing the new model pelletizing machine to Expert Team:


GEMCO Pellet Press Will Attend
Mar 27, 2014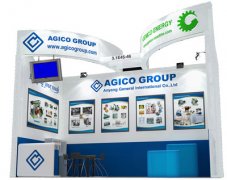 GEMCO Pellet Press will attend the 115th Session China Import and Export Fair from Apr. 15-19, 2014....
read more >>
Customer Visit from Filippines:
Dec 04, 2013
One of our customer from Filippines came visit our factory lately. He is a College Professor and he ...
read more >>