biomass pellet mill
Biomass pellet fuel is often a general term used to describe any organic material which might be utilized as a fuel, for instance wood, wood waste, energy crops and agricultural waste like straw. A biomass pellet mill has variable characteristics that make it feasible to produce different biomass pellet fuel. As an example the biomass pellet mill should have sufficient power to process woody biomass, and also the capability to control different components' operation including die speed. While pellets produced would possibly be used as fuel, animal feed, animal bedding or cooking pellets. A biomass pellet mill can be a general term to describe a pellet press; nonetheless, some pellet mills have certain characteristics for processing specific supplies.
Biomass pellets, made from waste wood, corn stalks, straw, cassava stalks, sawdust and other materials, enjoy widespread use around the world. The fuel is used to heat households and to generate electricity in thermal power plants.
Biomass pellets are carbon neutral, in that through burning the pellets will release carbon dioxide which would have entered the atmosphere naturally. This contrasts with burning fossil fuels. Pellets not only are a cheap way to reduce heating costs, but are beneficial to the environment.
ZLSP R-Type Pellet Mill (Spinning Roller)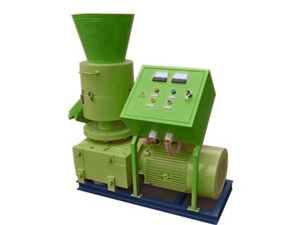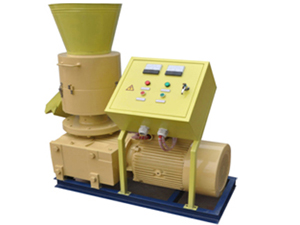 Our biomass pellet mills are used to compress wood—solid wood, tree trimmings, wood chips, sawdust, straw, bark and shavings—without additives to make dense, uniformly sized, or high quality pellets. The main advantage of ZLSP R-type pellet mill is that it can produce pellets without the need of a binder, but with only one pressing. It is the ideal pellet mill to process sawdust and hard materials due to this high level of efficiency.
Main Technical Data:
| | | | | |
| --- | --- | --- | --- | --- |
| Model | Capacity | Power | Net Weight | Outer Dimensions (mm) |
| ZLSP-200 | 80-120 kg/h | 7.5 kW | 250 kg | 1000*430*950 |
| ZLSP-260 | 150-200 kg/h | 15 kW | 330 kg | 1200*500*1070 |
| ZLSP-300 | 200-250 kg/h | 22 kW | 410 kg | 1200*500*1070 |
| ZLSP-400 | 300-350 kg/h | 30 kW | 550 kg | 1470*600*1150 |