Pellet Mill China
These different types of Pellet Mill China can turn all kinds of solid grain or agric material to be small pellets feeding animals like fish, shrimps, chicken, rabbits, sheep, pigs, horses, cattle, etc. In recent years, we have improved some components of the machine depending on the requirement of markets. Now these pellet mills china also can process all kinds of sawdust, straw, sunflower stalk, forestry wastes, wood chips, chemical and many other wastes or solid powder material.
Through a pellet mill China the material is dried, compressed, and formed into small eraser-sized granules. They are clean, pleasant smelling and with smooth skin. The pellet mill China also has got CE certificate, which all parts can meet EU standard.
Detailed Product Description: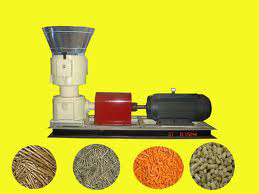 1. Method of dry in and dry out improves feeding.
2. Feeding is convenient and efficiency of usage is high.
3. It has the advantage of long life and durability.
Compression roller and flat die is made of alloyed durable material, so that it has superiority of long life, compact structure and durability.
Advantages
:
1.CE and ISO Certificate
2.Perfect technical design with less labor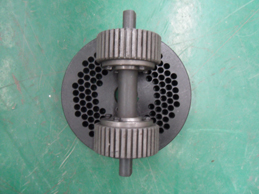 3.24 hours continuous running
4.Guaranteed motor
5.Low energy consumption and high efficiency output
6.Excellent after-sale service
Get In Touch Now!
We receive enquiries in English, Español (Spanish), Русский язык (Russian), Français (French) and العربية (Arabic). Our professional team will reply to you within one business day. Please feel FREE to contact us!
Your privacy is important to us,we are committed to marking sure your privacy is confidential.