PTO pellet mill
PTO Pellet Mill is a kind of special designed pelletizer for farm-used end customer; it features in flexible and integrated installation, easy to mount, high efficiency. Designed to keep on going, the New type of pto pellet mill nowadays is constructed to make its body more tiny. Combine it with a heavy duty worm gearbox and you'll simply get the best-performing small wood pellet mill on the market today!

PTO Pellet Mill
| | |
| --- | --- |
| | |
| PTO pellet mill | PTO pellet mill with a tractor |

We are the hands-down leader specializing in small wood pellet production machinery. Since it has been designed, this new type of pto pellet mill has a continuously test as long as one year. It is mature enough to bring you reliability right out of the box! And it will provide you one full year defective parts warranty.

PTO Spare Parts: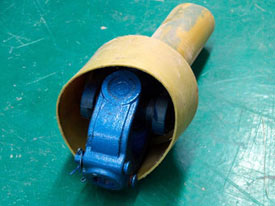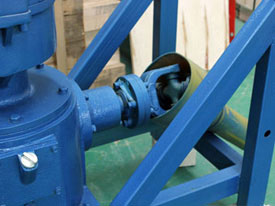 These are the advantages of pto pellet mill:

1. You can use the pto pellet mill with any engines, such as electric engines, diesel engines, gasoline engine, even tractors.
2. You can move the pto pellet mill to anywhere easily by yourself.
3. The pto pellet mill price has a competitive price.
4. This Pto pellet mill is a kind of environment friendly machine.
5. Less consumption.
PTO pellet mill main technical data:
| | | | |
| --- | --- | --- | --- |
| Type | Pellet mill die size | Capacity for wood pellets(KG/H) | Note |
| ZLSP200B D-Type | 2.5mm,3mm,4mm,6mm,8mm. | 80-120 | w/o motor |
| ZLSP230B D-Type | 2.5mm,3mm,4mm,6mm,8mm. | 150-200 | w/o motor |
| ZLSP260B D-Type | 2.5mm,3mm,4mm,6mm,8mm. | 160-200 | w/o motor |
| ZLSP300B D-Type | 2.5mm,3mm,4mm,6mm,8mm. | 200-250 | w/o motor |
| ZLSP360C D-Type | 2.5mm,3mm,4mm,6mm,8mm. | 250-300 | w/o motor |
| ZLSP400C D-Type | 2.5mm,3mm,4mm,6mm,8mm. | 300-350 | w/o motor |