The straw pelletizer machine is principally put on pelletizing biomass wastes for example corn stover, wheat hay, cotton stalk, crop stalks and so forth. Usually, the farming straw is processed alternative solid fuel as heating or cooking energy.
Various Straw as Raw Materials

Straw has been utilized as equine bedding for a lot of centuries. However, lately advanced technologies have permitted us to enhance the problem what appeared to become perfect, that so that it is make soft and quality pellets from hay and employ within the equine stall. It's been well-known that straw pellets are the most useful bedding for equine or any other creatures. Soft straw pellet soaks up the urine so competent the ammonia and odor are controlled. The waste can also be little as only little bit of soiled bedding must be removed every single day as well as the wastes are employed the fertilizer for that farmland. Some studies claim that this process cuts the hay purpose by half, consequently, there's relatively little labor needed.
Different Straw Pelletizer Machine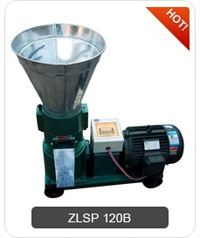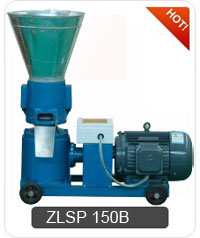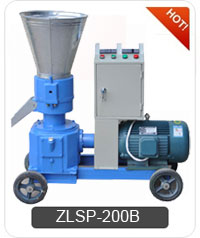 Technical Parameters:
Model
Power
Capacity
Weight(NW/GW)
Packing Size
ZLSP120B
2.2/3KW
40-80 kg/h
80/100 kg
750*320*680mm
90-180 lbs/h
175/220 lbs
30*13*27inch
ZLSP150B
4KW
50-90 kg/h
95/110 kg
800*450*700mm
110-200lbs/h
210/250 lbs
31*18*28inch
ZLSP200B
7.5KW
80-120 kg/h
200/230 kg
1050*480*930mm
180-265lbs/h
440/510 lbs
41*19*37inch
Our universal straw pellet making machine has the capacity to handle hay in the supply channels and our specifically designed Die/Matrix produces soft and fluffy straw pellets, that is just how we want them for equine bedding. Furthermore, if we have to make straw pellets for heating reasons we simply make use of a different Die/Matrix and also the pellet is going to be hard and glossy prepared to be burned inside a pellet stove.
Get In Touch Now!
We receive enquiries in English, Español (Spanish), Русский язык (Russian), Français (French) and العربية (Arabic). Our professional team will reply to you within one business day. Please feel FREE to contact us!
Your privacy is important to us,we are committed to marking sure your privacy is confidential.