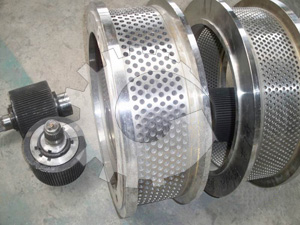 Pellet equipment used to produce pellets varies depending on the raw materials that are processed. Material density, particle size and moisture content all have significant effects on productivity and quality.

Pellet Mill

The pellet mill is the key piece of pellet equipment used in pellet production. There are two key designs of pellet mill: the flat die and the ring die pellet mill design. The flat die is designed predominantly for small scale pellet equipment, and the ring die is designed for large scale pellet equipment.

Wood Pellet Mill

A wood pellet mill has several distinct features that make it suitable for wood pellet production. Wood pellet machine generally operates at a lower speed than other biomass pellet mills, to provide more torque and power.

Grass Pellet Mill

As grass is an easier material to compress compared to wood. Grass pellet equipment generally operates at higher speeds. There is also less load on the bearings for grass pellet equipment, and consumable parts generally last longer.
Get In Touch Now!
We receive enquiries in English, Español (Spanish), Русский язык (Russian), Français (French) and العربية (Arabic). Our professional team will reply to you within one business day. Please feel FREE to contact us!
Your privacy is important to us,we are committed to marking sure your privacy is confidential.